Providing a safe and friendly home away from home for your cat
Cliffe Cattery is a spacious, clean, caring and loving cattery with only one purpose; the total care and comfort of each cat in our cattery. We are fortunate to have many clients and several veterinary surgeon references, some going back over 20 years.
We are licensed by Medway Council. Licence number 22/09472/AL00, Cheryl Turner and Leanne Covington.
Providing your cat with a safe and fun experience

Grooming
We regularly groom your cat because we care. For certain breeds requiring extra grooming it may incur an additional fee.

Health and Wellness
We don't charge for administering regular medication, more complex medical requirements may attract a fee.

Food
We provide both wet and dry food for your cat. For cats with special dietary requirements all food will need to be provided by the owner.

Cat Boarding
All our cat beds are sumptuous and the sleeping compartments are individually heated

Outside Space
All our cat pens include a spacious run

Accommodation
The cats are housed in separate, spacious, individually heated chalets, each with its own run. Larger chalets are available which can accommodate up to three cats from the same household. There is a safety passage to prevent escape should a cat get out of its own run.

Health
All cats must be vaccinated against Feline Infectious Enteritis and Cat Flu with current annual boosters. Current vaccinations certificates must be shown to the proprietors on the day of arrival. No cat will be admitted if it is or appears to be suffering from any infectious illness. Elderly cats and those suffering from non-infectious medical conditions under veterinary supervision are welcome, any special care will be meticulously carried out (please discuss with us prior to admission). Veterinary attendance is assured should this be necessary during your cats stay.

Bedding
Bedding is provided, but it does help your cat to feel more at home if you bring its own bed or a familiar rug, jersey or cushion. Please do not wash this immediately prior to boarding, we want to ensure your cat feels as comfortable as possible during their stay with us.

Feeding
Adults are fed twice daily, elderly cats and kittens according to their needs. We only use the top quality brands of tinned foods, fresh meat and fish together with dried foods. Details are taken on booking together with any special needs.

Our Fees
1 cat £14 per day/part of day
2 cats £24 per day/part of day (sharing a pen)
3 cats £32 per day/part of day (sharing a pen)
Some of our lovely visitors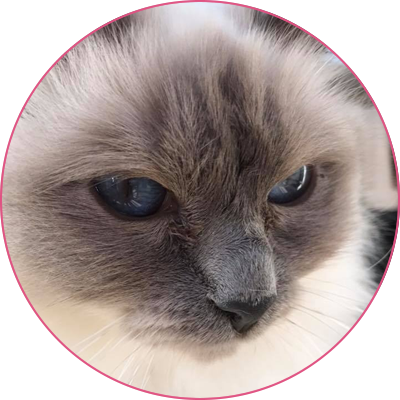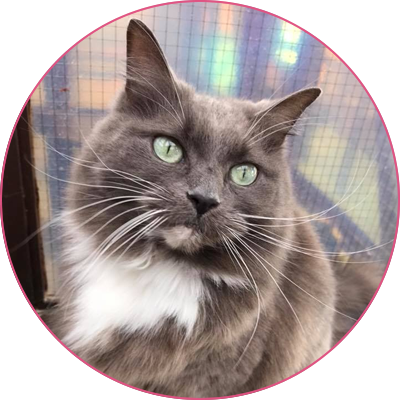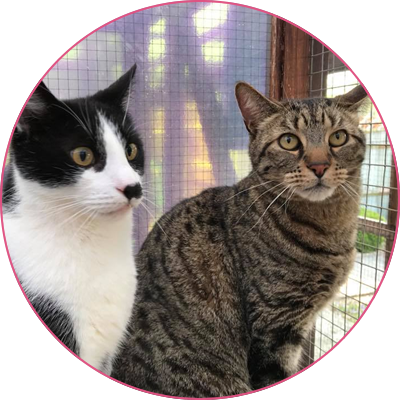 What a lovely cattery! Absolutely faultless. My cats were looked after so well, they were happy and content when we went to collect them. Cheryl and her team are fantastic, the cleanliness of the cattery and care given to the cats is to the highest standard. I would not leave my cats anywhere else and would highly recommend.
We love this place! After a really bad experience somewhere else (as we could not get our cat booked into Cliffe) we were both worried about leaving our timid baby again…but this place is amazing. They are so welcoming, passionate and care about each and every cat. I would never want to leave her anywhere else. They uploaded pictures onto their FB page whilst we were away for us to see and put our minds at ease. She came home relaxed and content. Thank you for restoring our faith in leaving our baby! xx
Absolutely 1st class cattery for care, love and attention. Tim has just come back from another stay there. As always well fed, groomed and content. Cheryl and her staff do an amazing job with all the cats no matter what age, young and old alike. Really wouldn't go anywhere else.
Molly stayed at Cliffe Cattery for just over four weeks, we go away with the knowledge she is safe, loved, happy and cared for. We will always use this wonderful place as we know if Molly is happy so are we. Thanks Cheryl and Leanne xx
I left my two cats at Cliffe Cattery from 23/12/18 to 02/01/19. They are indoor cats normally and have never been away from me before. They were really well looked after – even Casper who has a toilet problem was well catered for. The lovely ladies who looked after them gave them roast chicken on Xmas Day, and treats on a regular basis. I am more than happy to recommend this wonderful cattery – and if I have to go away again, I have no hesitation in bringing my precious boys back into their loving care. A massive Thank You to all who cared for them.
We're always more than happy to answer any questions you may have. Feel free to give us a call or complete the form and we will get back to you.